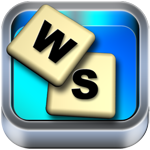 &nbspSwap & Find Words! New & Addictive word game with several packs based on different topics!!! Word Swap is a addictive word puzzle game and casual game supporting all popular mobile devices.
Word Swap Support : Runs in over 2500 android mobile devices.



Normal, Medium, Hard & Expert difficulty modes.
Word forming game with scores, ranking and online competition.
Tap over the words to find their meaning from online dictionary.

Challenge your skills in 4 difficulty modes in several packs.


Game Features:




Awesome graphics with fluid animations.
Choose your game theme to suit your mood.
Choose your board size to match your skill.
Swap adjacent letters in the board to form words shown above.
Languages : English, Spanish, French, German, Italian & Portuguese.
Your rank naturally improves along with your skill as you play again and again, thats what makes Word Swap so addictive.