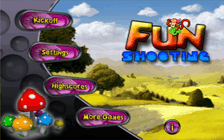 Fun filled shooting game with vast variety of targets in 30 addictive levels. Controlling the gun and shooting is so simple. Just tilt to move the gun and tap the screen to shoot.
Like real shooting, It tests your hand-eye coordination and concentration skills to the limit. Anytime you can post your level best time in online leaderboards.
30 Levels of Non Stop fun in five different themes as below.
Balloons (13 Levels) :
Each level is unique and challenging.
Birds(4 Levels) :
Five different kind of birds in varying speeds.
Balls(4 Levels) :
Good moving object target practice.
Animals(5 Levels) :
Move the gun as quick as possible and shoot them.
Discs(4 Levels) :
Predict the tragectory to master it.
Fun Shooting Main features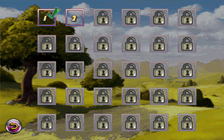 Game Features:




Addictive gameplay & Cool graphics.


30 challenging levels in five different themes.


Each level gets more challenging as you progress.


3D Gun and Targets with realistic environments.


Precise gun movement based on tilting direction.


Online time scores for all thrity levels.


Connect with facebook/twitter and share your scores.