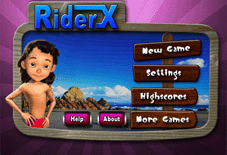 Simple game Control yet very exiting to play for people of all ages. Must try to believe it. Come and meet Rider X . Take him to challenging places he has never gone. But don't drop him down. Addictive gameplay and unlimited levels it will never let you down in your boring times. Three realistic themes with cool animations makes this game stand apart from rest. Awesome Rain, Snow, Wind & Lightening effects adds realism.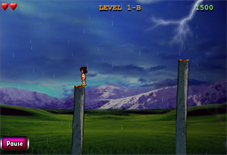 Game Features:




Three realisitic themes including Snow, Forest & Land.


Very simple control with Option for tilt control.


Unlimited Levels (Full Game Upgrade) with progressive difficulty.


Excellent Scoring system based on your landimg perfection.


Option to control all game sounds & background music.


Awesome Rain, Snow, Wind & Lightening special effects.